Why it's OK to be bored in rehab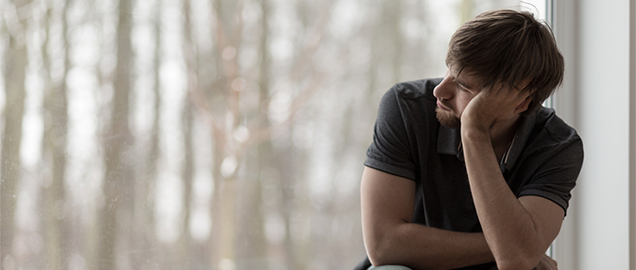 As a residential detox and rehabilitation unit, we ask everybody who stays with is for feedback.
When reviewing this feedback we noticed some comments about 'being bored' and a lack of things to do.
On first hearing, this may sound like negative feedback, but then one of our therapists said … "well it's OK to be bored in rehab" and went on to explain this seemingly contradictory statement.


A society hardwired to avoid boredom
Increasingly in our society we are never without stimulation. You only need to look at people who immediately turn to their smart phones whilst waiting for someone or in the TV ad break. We are programmed to seek stimulation and the idea that boredom is the enemy.
For people in addiction this is amplified. Substance abuse takes up a lot of time and energy; finding your fix or covering up your addiction to family, friends and colleagues can be all-consuming. The goal of getting a regular supply can also involve a lot of drama and when all this activity is taken away whilst in rehab, it can lead a feeling of emptiness.


So why not engage in more positive activities?
Many people ask us why we don't have a gym on site or activities they can take part in? Surely it is better to fill time with positive and healthy activities now they are no longer spending time feeding their addiction?
Whilst boredom can be a demotivating, if residents fill their time with other activities that fill the gap their addiction has left, they may not be giving themselves the mental space to work through important issues that are addressed during rehab.
At Linwood House the daily therapy sessions and group work seeks to discover the root of the addiction. These require honesty and people can find the process challenging as they uncover and discuss areas of their life they may have shut away, or hidden behind the self-medication of alcohol or drugs.
We know this process can be difficult and emotionally challenging and is, in fact, far more gruelling than the medical detox process. Once your body is free of the substances, the real hard work starts.


Giving you the tools to cope
Our focus is on working with you to provide you with the understanding of why you have an addiction and with this understanding comes the tools and strategies you need to avoid these triggers and keep your life back on track.
There may be times when you are bored whilst in rehab, and maybe even missing your old lifestyle, but recovery is a long journey and it is important that you start that journey with self-awareness and the time to work through your personal demons.
If you would like to discuss detox and rehab for drug or alcohol addiction, call our confidential telephone line 01226 422 326. We're open 24/7 to take your call.