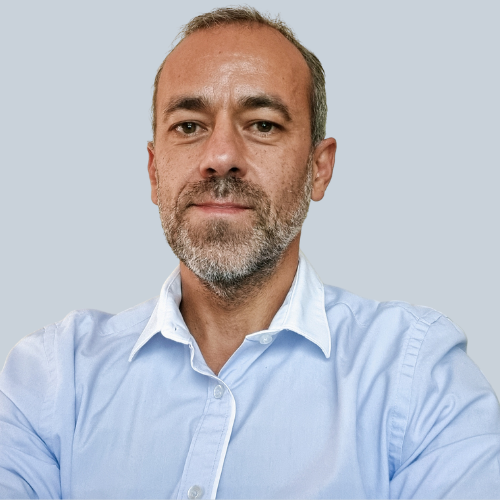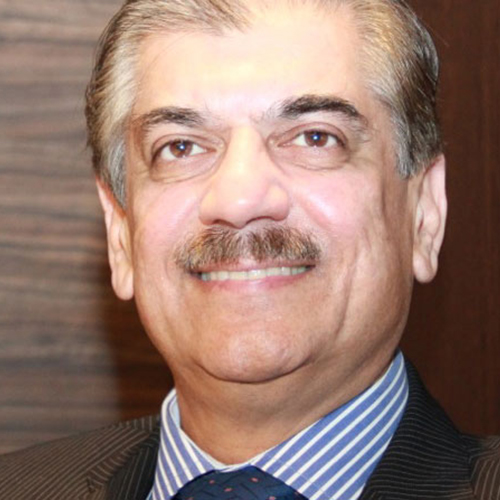 Last Updated:
August 18th, 2023
If you are in need of support with opioids, you're not alone. Many people around the world have been affected by overprescription of these powerful medications or falling victim to the consequences of recreational use. However, there is help available. At Linwood House, our evidence-based opioid rehab treatment can help support you in overcoming opioid addiction and building a life free from opioids.
What does opioid treatment involve?
Opioid recovery treatment usually involves three stages: opioid detox, opioid rehab and aftercare.
Opioid detox
Detox is the process of removing all traces of opioids and their toxins from your body. This helps you get your body and mind ready to engage in your opioid rehab programme.
Attempting opioid detox alone can be dangerous and can lead to serious withdrawal symptoms. Acute withdrawal symptoms usually last around ten to fourteen days but some different people's experiences vary depending on the type of opioid, their history of drug use and personal characteristics.
A professional detox programme such as at Linwood House will ensure that you are as safe and comfortable as possible, with medical support always available.
Opioid rehab
Lasting recovery involves more than just stopping opioids. It requires identifying and addressing the underlying causes that led to your opioid abuse in the first place. This is where rehab treatment comes in as it helps to prevent the same issues from resurfacing.
Exploring, identifying, and healing the reasons behind the issues by yourself can be a difficult task, but you don't have to do it alone. Our opioid rehab programmes offer professional and compassionate support through evidence-based treatment methods to help you effectively address these issues in a safe and meaningful way.
Opioid rehab approaches dependence as an expression, symptom or consequence of other issues and looks to heal the root causes. Throughout your treatment, you will receive support for any co-occurring mental health issues, such as anxiety or depression, that may be contributing to your condition. Likewise, some people may turn to opioids in an attempt to cope with a loss, past trauma or neglect but the talk therapies provided during opioid rehab can also help with this.
Effective aftercare
Opioid rehab doesn't end when you leave our centre. We understand that early recovery is full of challenges, particularly during the transition back into everyday life.
Our comprehensive aftercare programmes offer expert guidance and support through the months and years that follow. We provide one year's free weekly group therapy where you can renew your commitment to recovery and receive the necessary support to maintain it.
In addition to aftercare, our Alumni programme helps you stay connected to other people in recovery and we invite all our clients to join special messaging groups and attend exclusive events.
What are some types of opioid rehab?
Some of the opioid rehab programmes offered at Linwood House include:
Codeine rehab
A commonly known opioid, Codeine is one of the most well-known prescription opioid drugs, but it is also highly addictive. Our codeine rehab programme offers you the tools to break free from codeine for good.
Fentanyl rehab
Fentanyl is a highly potent synthetic opioid that can be fifty times stronger than heroin. Fentanyl rehab supports you in achieving lasting recovery so you can live a positive and fulfilling life.
Methadone rehab
If you have a problem with methadone, we can help. Our methadone rehab programme will help you to make the lasting changes you need to achieve life-long recovery.
Morphine rehab
Overcoming morphine use alone can be tough. Our morphine rehab will guide you through the recovery process in comfort and safety.
Oxycodone rehab
Our oxycodone rehab programme can help you to identify and overcome the root causes of your reliance on Oxycodone and achieve lasting recovery.
What treatment approaches are available during opioid rehab?
We know that each person's journey is unique. At Linwood House, our opioid rehab programmes combine various treatment approaches to deliver the best possible recovery experience for you.
Our treatment options include:
Cognitive-behavioural therapy
Cognitive-behavioural therapy (CBT) is a type of talk therapy that focuses on the interactions between our thoughts and behaviours. CBT explores present concerns, helping you to identify the causes of your behaviour and develop skills and strategies to overcome them. During opioid rehab, you will work with your therapist to determine any triggers of opioid cravings and discover ways to avoid or manage them.
CBT is an established, evidence-based treatment that is an effective part of opioid rehab either by itself or combined with other treatment approaches.
Mindfulness, meditation and yoga
Mental and physical well-being are intrinsically connected. Many of the root causes behind opioid abuse, such as trauma or anxiety, lie in our bodies as well as our minds, and we often hold emotions like stress through muscle tension and other physical forms.
Mind-body therapies like yoga help to promote holistic healing, laying the foundation for lasting well-being and a life free from opioid abuse. At the same time, techniques such as mindfulness and meditation offer healthy coping mechanisms and relaxation techniques that guide us through life without the need for opioids.
Medication-assisted treatment
After an initial assessment, our doctors may prescribe certain medications to support you during your rehabilitation from opioids. Medication-assisted treatment as part of opioid rehab helps to reduce cravings (and, in some cases, withdrawal symptoms) and facilitate abstinence. It can help you stay in treatment for longer and benefit fully from the recovery programmes available.
We also offer:
Group therapy

One-to-one therapy

Family therapy
Residential opioid rehab – a safe and stress-free environment
At Linwood House, our residential opioid rehab programme offers a safe, supportive environment for you to begin your recovery journey. You'll stay in our specialised facilities for the duration of your treatment programme, surrounded by medical professionals and caring support staff.
There are numerous advantages to residential opioid rehab, such as:
Being in a controlled and trigger-free environment so you can focus on treatment sessions.

Medical professionals are available 24/7 for physical and psychological support whenever you need it.

Being away from the distractions and stresses of everyday life, so you can concentrate on healing, introspection and personal growth.

Being surrounded by others who share your recovery goals.
Our modern and comfortable accommodation facilities include a private room with an ensuite bathroom and there's plenty of shared space to relax between sessions, both inside and out.
Asking for help in the first place can sometimes be the most difficult part of opioid rehabilitation. It takes courage to acknowledge your situation and commit to a sober life.
At Linwood House, we're here to make opioid rehab as easy as possible. Our team of experts are available to answer any questions and guide you through the next steps. We'll stay by your side throughout your transformative recovery experience.
Contact us today to make the change.
Frequently asked questions
How long does opioid rehab take?
There isn't a set length of time for opiate rehab. Some people require more therapy or treatment than others, especially if they have a long history of drug abuse. Most people will require at least a month of treatment for it to be effective, and longer treatment times are
associated
with better outcomes. However, you may move between levels of care as treatment progresses, for example, from inpatient treatment to our outpatient aftercare programme.
What Is the difference between opioids and opiates?
Scientifically, opioids are any natural or man-made substances that interact with opioid receptors in our brain, reducing pain signals and feelings of pain. The term opiates refers only to natural opioids, such as heroin and morphine. In everyday language, you often find the two terms used interchangeably.