New research could link child and teen anxiety to alcohol problems in later life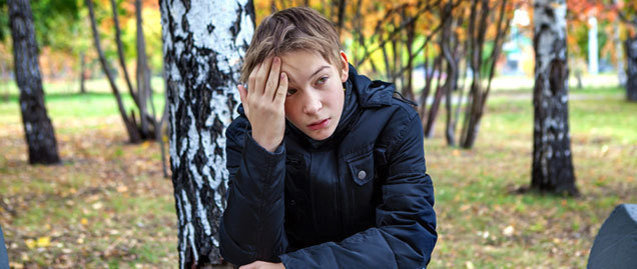 Why it is important to address the triggers of addiction
A recent study published in Addiction by the University of Bristol has found some evidence that links children and teens suffering from higher levels of anxiety to be of greater risk of developing alcohol problems in adulthood.
The researchers reviewed 51 studies from 11 countries to explore the links between childhood anxiety and alcohol use disorders. The study found that there was some evidence of a link with anxiety and later alcohol use disorders, however associations with later drinking frequency, quantity and binge drinking were more inconsistent.
Maddy Dyer, PhD student in the School of Psychological Science's Tobacco and Alcohol Research Group, who led the research said: "Our findings indicate that young people with higher anxiety may have a greater risk of developing alcohol problems. Further research is needed to understand why there are differences in associations for alcohol consumption levels versus problematic use, and to establish which individuals with anxiety develop alcohol problems. This could lead to improvements in personalised interventions."


Understanding the triggers of addiction – and how far back they may come from
This is an interesting piece of research in that it is starting to look at triggers and issues that start way back in childhood and that can affect later behaviours towards alcohol and risk of addiction.
Substance abuse is a complex and multi-faceted disease. Although genetics play a part in an individual's propensity to addiction, the origins of addiction are usually found in an emotional root cause.
We have previously discussed how being a child of addicts, increases risk of addiction. This latest research seems to show that other emotional stresses, such as anxiety, can also contribute to problems with alcohol or drugs in later life.
A significant proportion of people with addiction, also suffer from underlying depression and anxiety. This is a combination called dual diagnosis; anxiety and depression can led to addiction and addiction can lead to anxiety and depression. People with dual diagnosis will use drugs and alcohol to try and escape from feelings of anxiety and depression which causes a repeating pattern of staying sober for a while and then relapsing when feelings associated with their depression and anxiety overwhelm them. This research indicates that this connection could start as early as childhood.


The importance of addressing past issues
In our many years helping people overcome addiction, we know that recovery is not merely about removing the physical addiction to drugs or alcohol. The detoxification process, when managed medically, is a relatively short process. The treatment of the psychological aspect of addiction are more complex and take time. Yet is fundamental if the user is to be able to maintain sobriety and avoid the behaviours and triggers that can lead them down the path of addiction.
It is this therapy-based process that gives people the time and tools to address behaviours and experiences in their lives that may be keeping them in the grips of the disease. If they have not been treated for issues such as depression and anxiety in the past, rehab provides the therapy based treatments to help them manage these problems in a holistic way and understand what part they play in their subsequent addiction and risk of relapse.
In our experience the key to long-term recovery is to address the 3 stages – detox, rehabilitation and after care. Although you can be 'clean' in terms of the substance from your body in a short period of time, the work that needs to be done to obtain long-term, sustainable sobriety is not a quick fix.
If you are worried that you or a loved one may be suffering from an alcohol addiction and requires professional support? Call us on 01226 422 326 for a confidential discussion with our team of specialists. We're open 24/7.