Maintaining Sobriety during Coronavirus Isolation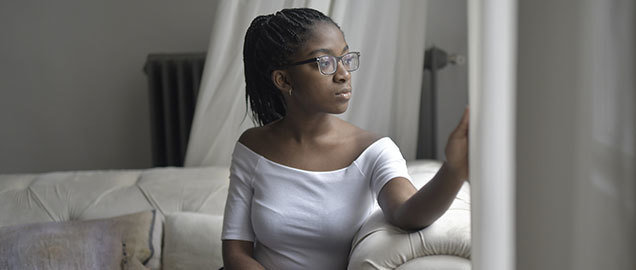 With more than 3 billion people around the world in lockdown, there has never been a situation like this in our history. The fact that everyone is in the same boat is of little comfort, however, if you are an addict/alcoholic wishing to say clean and sober.
You have probably gone through the shock and incredulity that came with the rapid reduction in our personal freedoms as country after country went into lockdown. 24/7 news throwing around 'estimates' of how long this may last ranging from a few weeks to the best part of a year is overwhelming.
And, for people with addiction, there is the real fear that isolation and social distancing will cause them to relapse.
The link between stress and trauma and substance abuse are well documented. In fact, during our rehabilitation therapies with our clients, we spend a great deal of time working with them to identify the stress points that can act as triggers to their addictive behaviour.
In addition, many of the coping mechanisms, such as exercise, going out and gaining support from others are not available or are severely restricted. The temptation to turn to the coping strategy that is still available, drugs or alcohol, will be strong.


What can you do to avoid relapse?
You cannot control what is happening with the global pandemic. Our movements, working, and activity is being dictated to by the government as we try and manage this crisis. This doesn't mean we cannot have some control in our life.
Although these times are unprecedented, the advice given to anyone when starting their journey to sobriety is highly relevant now.


1) Keep a steady schedule
Addicts often have chaotic lifestyles so one of the main coping mechanisms taught is to set a routine and stick to it.
The same goes for lockdown. Set a schedule for getting up, getting dressed, regular mealtimes, set tasks at set times, exercise. No matter what your mood is or your inner demons are telling you, make the commitment and stick to it.


2) Look at the opportunities lockdown gives you
Another way to look at lockdown is that it actually takes off some of the pressures you may have been dealing with alongside your addiction. Social interaction, social occasions, and family expectations are all lowered now we are working from home or are furloughed and movement outside the home is restricted. So relish in the fact you are not going to have to resist the temptation at a social occasion, make excuses why you cannot make an event or have to resist peer pressure from your friends.
Lockdown also gives us time. Time to reflect and this can be used productively rather than destructively. Now is the time to sit down and do some self-reflection. Time to assess what are the root causes of your addiction, what are the triggers and recognise any destructive patterns of behaviour.


3) If working from home, treat it like work
If you are not used to working from home, one of the biggest challenges is the separation in your mind of work and home. Those who normally work from home, such as the self-employed, have already sussed this out (the challenge of being able to pay the mortgage certainly focusses the mind). As an employee who is suddenly cast adrift from the workplace, facilities, and colleagues, it can be difficult to make that adjustment.
Again it is all down to establishing a routine that as closely resembles your normal working day as possible.


4) Use technology to access support
Technology such as video gives new ways of accessing support. The AA and NA are holding online meetings and at Linwood, we are in the process of setting up online support for the people we have been working with.
Make sure you are in contact with friends andcolleagues, plus those who are supporting your sobriety, especially if you are finding isolation a struggle. With more time on your hands, maybe it is an opportunity to not only connect with people but to have more meaningful conversations with them.


5) Look for new ways of accessing your interest and hobbies
There has been so much online about how isolation gives you the chance to be artists, get fit, learn a language and yes there are online resources and opportunities to do that. But, as with all social media, it can put unnecessary pressure on you to 'achieve' with perfect families giving you unrealistic aspirations.
Don't get lost in the social 'rabbit hole', instead, take time to take stock of what you enjoy doing and what relaxes you. If you have always enjoyed sport, look at what you can be doing within the restrictions. But if you would never in million years have gone to a HIIT class before, then forcing yourself to do the daily Joe Wicks routine is unlikely to help.
If you do have an interest or hobby you have not done for ages, or have always been meaning to take up, then go for it. Just don't put pressure on yourself, and if it doesn't make you feel better, don't do it.


6) Try journaling
Many people are choosing to keep a journal during this time. Journaling is also something often suggested to people in recovery as it can be a very healing process to be able to write down thoughts and emotions. Perhaps now is the ideal time to look at this therapy technique as it is easy to do and can either be used to share within online groups you may attend or just keep private for yourself.


7) Can you do anything to help others?
If you are well and have the time, can you offer help to others within the confines of social isolation? It could be an elderly neighbour or you can join a voluntary group. There will be voluntary groups working in your area, look for those that are coordinated and working with charities or the local authority / NHS. Addiction is a selfish disease and now is the time to look out for others which in turn will help you to stay focused, upbeat and sober.


8) Get outside when you can
If possible make sure you get outside every day. If you are in total isolation then it may just be your back garden or balcony. If you can go outside for your daily exercise, then make sure you do that.
Make the most of this time. Instead of worrying about the situation, start to really observe what is around you, whether it is an urban or natural environment. Start to take notice of the small things you would have ordinarily overlooked in your busy life. Notice the seasons changing as we come out of winter into spring.
It is important to remember that practicing social distancing doesn't mean you must cut yourself off from all social contact. There are plenty of ways you can keep in contact, gain support and keep yourself busy and mentally strong so you can stay on your path to sobriety.
Finally, whatever stage you are at in recovery, however challenging, keep reminding yourself not to throw away what you have already achieved.
Stay home. Stay Safe. Stay Sober.