Dry January - a New Year gimmick or an opportunity to look at your relationship with alcohol?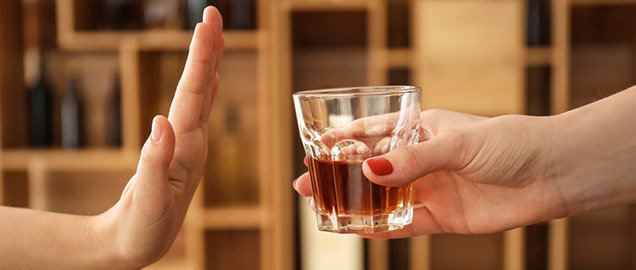 In 2019 an estimated 4.2million people in the UK abstained from drinking in January as part of the Dry January campaign.
Some people do it as a 'cleanse' from the excesses of Christmas. Others as a tool to lose weight and be healthier. Some because they are worried about their alcohol intake and look at it as a way to address this relationship.
Research from Alcohol Change UK shows that even 6 months after Dry January, participants are drinking less. So this goes some way to address the critics who say Dry January will result in 'Binge February'.


Time to reflect on your relationship with alcohol
To get the most from Dry January, you should use the opportunity to reflect and analyse your personal relationship with alcohol and what has motivated you to take this break with alcohol? This could be the most beneficial aspect of the process.
Perhaps you could keep a diary so you can write down not only how often and how much you are drinking, but also what are you feeling before you drink and after you drink? What are the reasons you drink?
These may seem very simple questions but when written down, over time, the answers may be very surprising. Perhaps you are drinking larger amounts and more frequently than you realised. Or you can identify triggers for your drinking. Do you drink to ease stress, to cheer yourself up, to give you confidence or to numb your feelings? There are other questions you can ask yourself such as how alcohol is affecting your relationships, your work and your physical and mental health?
The act of stepping back and looking at your relationship with alcohol may be the most productive exercise rather than just an arbitrary period of abstinence. After all, we know that addiction is not just about physical dependence. The body can be clean from substances but unless the behaviours are recognised and changed, the likelihood is that that a person will lapse back into their old habits. That is why rehabilitation after detox is far more successful at keeping people free of alcohol than detox alone.


Tips for taking a break from booze
Like anything, intention is often not enough and there needs to be a plan. Part of the process of looking at when and why you drink will help with this plan.
1) Form new habits
You may find that many of your drinking occasions are habits, such as reaching for the glass of wine when you get in from work. If this is the case you need to find something else to replace the behaviour. If much of your drinking is social, you may need to adjust your social calendar and find alternative activities that do not revolve around alcohol. It is important that it doesn't feel like you are depriving yourself so find activities you enjoy.
January would be a good time to look at taking up a new hobby or activity, or dusting off something you have maybe not done for a while. And if you can find a friend to go with you, then even better so you don't feel isolated, especially when you can't hide behind alcohol to boost your confidence.
2) Notice how you are feeling
Depending on how much you were drinking, you should find significant improvements in the way you feel when you stop drinking alcohol. Better skin, better sleep, losing weight and generally having more energy.
If you can acknowledge these improvements it shifts the process from denying yourself something you want and that made you feel good, into a far more positive experience.
It isn't just your physical health however, you also need to take note of how it is affecting your mental health. When you are craving alcohol, is it the alcohol you want or is it the feeling it gives you, whether that is numbness or confidence?
3) Resist peer pressure
One of the reason's people choose Dry January as a chance to have a break from alcohol is that it is something most people are aware of which makes it easier to say 'I'm doing Dry January' rather than find excuses why you are not drinking at other times of the year.
If your social circle is part of your alcohol culture, then you may find that there is negative push back to your abstinence with people pressurising you to be their drinking buddy again. Friends should be supportive, however, so how they react to your change in behaviour may show you how good a friend they actually are.


Dry January is over, now what?
Whatever your reasons for taking part in Dry January, as you come to the end of the month (whether you managed to be alcohol free or not), take time to reassess your drinking habits based on your experience.
You may realise that you have an unhealthy relationship with alcohol and you feel much better without it. You may realise that you are using it to self-medicate problems that you need to address. Many people think that they need alcohol to have a good time, and maybe this period of abstinence has shown then that this isn't the case, but that they need to find new activities.
If your alcohol pattern is one of binge drinking followed by binge abstinence it might be worth considering being 'dry' a few days a week to break the binge / abstinence cycle. Having a month off will not protect you from heavy drinking the rest of the year. Alcohol Concern, who back Dry January, say that it '"enables you to take control of your relationship with alcohol" and "drive a conversation" about drinking.


If you are worried you are alcohol dependent
If you are worried you are alcohol dependent then please seek professional medical advice before stopping drinking. Alcohol withdrawal can be painful and in some cases life-threatening.
Linwood House is a residential alcohol and drug detox and rehabilitation centre. We are open 24/7 and you can contact us in confidence about the treatment options available, call 01226 422 326.