Alcohol Addiction: What Happens During A Medical Detox?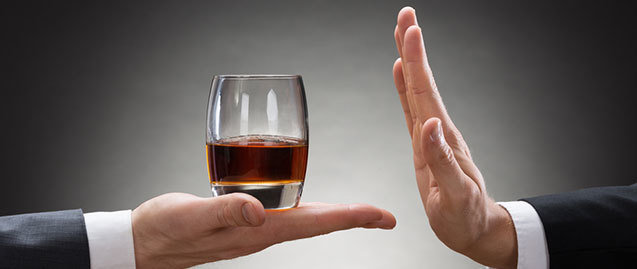 Heavy users of alcohol may have tried to quit drinking in the past only to be faced with extreme withdrawal symptoms. In fact, alcohol withdrawal can pose serious health risks, and in some cases prove fatal and shouldn't be attempted without medical advice.
For this reason, it is recommended that heavy alcohol users receive a medically supervised detox to manage the withdrawal symptoms safely.


What are the symptoms of alcohol withdrawal?
Alcohol withdrawal can cause both physical and mental symptoms that can range in intensity depending on the levels of addiction, alcohol usage, age, general health and use of other medications.
Symptoms include the commonly known ones of nausea and vomiting, headache, fever, sweating, difficulty sleeping and anxiety, but can also include impaired memory, high blood pressure and seizures. Some people also experience Delirium Tremens which can have symptoms including; confusion, shaking, hypothermia, sweating, seizures, rapid heart rate and hallucinations. Delirium Tremens can be fatal in severe cases.


What is medical detox?
Medical detox has two elements;
1) Medical supervision and monitoring
2) The use of medications to reduce the symptoms and risks from problems such as seizures


Medical Detox at Linwood House
At Linwood House, a residential drug and alcohol detox and rehab centre, most people require a detox to safely remove the alcohol from their system in order for them to start the rehab programme.
On arrival at our alcohol detox unit, there is an assessment by our Health Professional who will go through alcohol history and current usage, including the levels of alcohol consumption and when the last drink was consumed.
This information is needed in order for the doctor to decide on the correct levels of chlordiazepoxide (Librium) that needs to be prescribed. Chlordiazepoxide (Librium) is a sedative tranquilizer that induces relaxation and also eases many of the common withdrawal symptoms such as vomiting, headaches and anxiety. The Librium is prescribed on a reducing regime as withdrawal symptoms lesson and the alcohol leaves the system.
Even with the use of medication, someone detoxing from alcohol requires supervision and monitoring and at Linwood House, our nurses and support workers are trained to monitor and manage alcohol withdrawal. Symptoms are monitored and recorded every 4 – 6 hours.
One of the benefits of a residential detox is that there is a team of specialist staff on hand including a Health Professional, nurses with specialist addiction training and qualifications, mental health nurses, therapists and drug and alcohol support workers.
The aim is to make the detox process as comfortable as possible and so giving the best possible start to the road to long-term rehabilitation.
Medical detox from alcohol typically takes between 7 – 10 days.
Whilst going through detox, at Linwood House, we also make a start on the essential therapy sessions that will help them to uncover the triggers that may be causing the addiction and give them the tools to get their life back on track. It is also an opportunity to spend time with people who are in a similar situation, which can be very beneficial.


What happens after alcohol detox?
At Linwood House, after detox, residents have the opportunity to enter our residential rehabilitation programme which carries on the therapy work started at detox. Detox will rid the body of alcohol, but it is unlikely to 'cure' the addiction which is often driven by underlying psychological factors.
The process of rehabilitation consists of a programme of therapy and evidence-based psychological interventions including the 12-step recovery technique, cognitive behavioural therapy (CBT), group therapy and skills based approaches.
People who have rehab after their detox are far more likely to be successful in their goal to be alcohol free and return to a normal life.
To find out more about our medical detox for alcohol addiction, call 01226 422 437