8 Signs of alcoholic drinking behaviour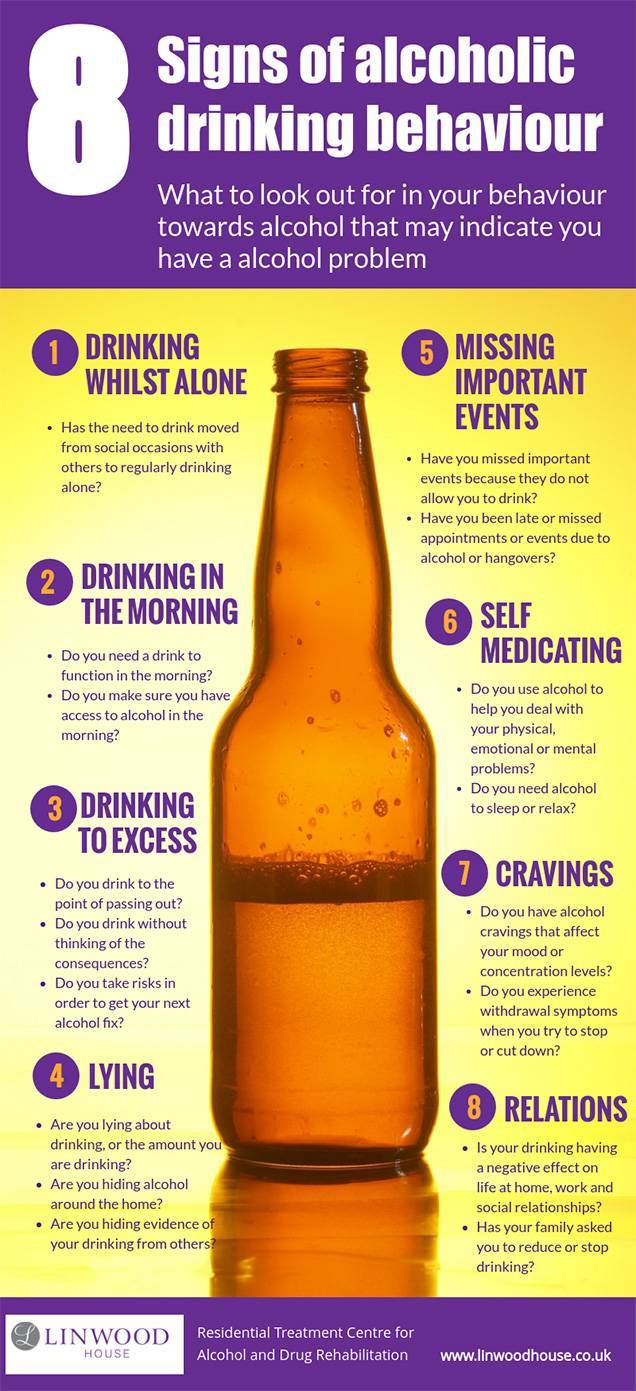 What to look out for in your behaviour towards alcohol that may indicate you have an alcohol problem
Drinking whilst alone
Has the need to drink moved from social occasions with others to regularly drinking alone?
Drinking in the morning
Do you need a drink to function in the morning?
Do you make sure you have access to alcohol in the morning?
Drinking to excess
Do you drink to the point of passing out?
Do you drink without thinking of the consequences?
Do you take risks in order to get your next alcohol fix?
Lying
Are you lying about drinking, or the amount you are drinking?
Are you hiding alcohol around the home?
Are you hiding evidence of your drinking from others?
Missing important events
Have you missed important events because they do not allow you to drink?
Have you been late or missed appointments or events due to alcohol or hangovers?
Self-medicating
Do you use alcohol to help you deal with your physical, emotional or mental problems?
Do you need alcohol to sleep or relax?
Cravings
Do you have alcohol cravings that affect your mood or concentration levels?
Do you experience withdrawal symptoms when you try to stop or cut down?
Relationships
Is your drinking having a negative effect on life at home, work and social relationships?
Has your family asked you to reduce or stop drinking?