Drug detox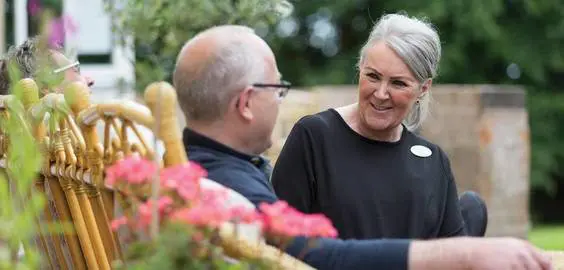 Linwood House provides medical detox for addiction to all types of drugs. Detoxing from a physically addictive drug can be frightening and overwhelming. Perhaps you have tried to do it on your own before and failed, fear the effects of withdrawal or just never had the support around you to make the choice.
At Linwood House, we use a medical detoxification approach in a safe, residential environment and aim to make the process as comfortable and relaxed as possible.
What will happen during drug detox?
Upon arrival, you will be assessed by our Health Professional who will go through your medical and drug-taking history and usage. Each person's detox programme is tailored to their needs so it is important we gain a detailed knowledge of your recent and long-term drug use.
A detox plan will then be discussed and agreed with you. The duration of the detox will depend on the nature of your drug use but typically a detox will last 10 – 21 days.
Any medication you bring with you will be checked by our doctor and distributed by our own medical team.
Throughout your detox, there will be therapy sessions up to twice a day.
We have a full range of specialist staff to support you including:
Manager
GP
Mental Health Nurses
Registered General Nurses
Nurses with professional qualifications and experience in addiction
Accredited Therapists
Support workers – health and social care NVQ3 trained and holding Drug and Alcohol certificates
In order to achieve an efficient and safe detox, you will stay on-site in the detox unit for the duration of your detoxification. Whilst in detox your catering, cleaning and laundry will be done for you, giving you time to focus on your recovery.
If you would like to discuss our residential drug detoxification service in more detail contact us for a confidential discussion.