The Linwood House facilities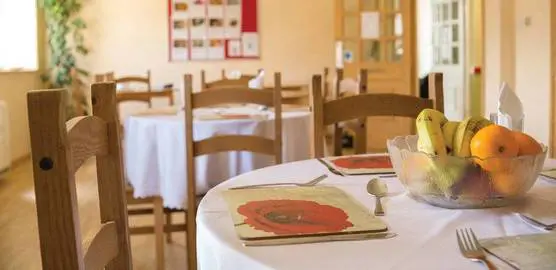 Linwood House provides medical detox for drug and alcohol addiction. Our detox service can accommodate 20 people and is within the upper floor of our main house.
Our rehabilitation service caters for up to 14 people. All clients have access to the grounds, sitting rooms, therapy rooms, dining area and laundry room, where you can take time to relax, work on your steps or socialise with other residents.
Each resident has their own single bedroom. Bedrooms are simple yet homely and all have en-suite toilet and sink facilities.
Each resident has their own bedroom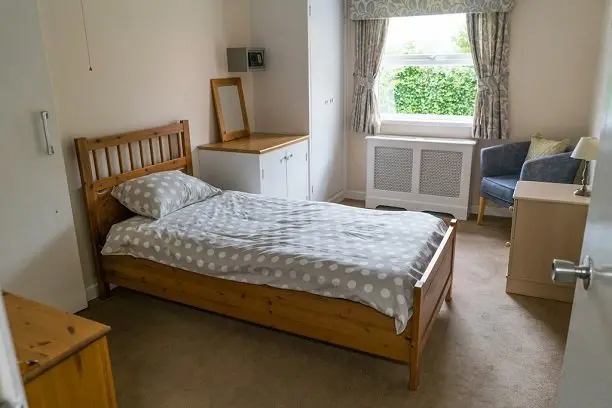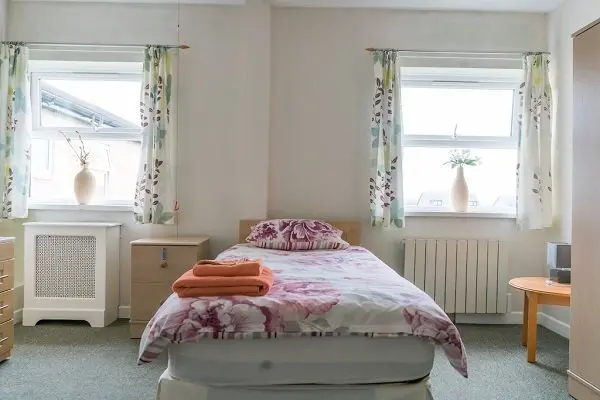 Multiple lounge areas provide bright and comfortable spaces to relax and socialise, which is important for recovery, as addiction can be isolating. TV, DVDs and reading materials are provided, and the downstairs sitting rooms have French doors leading out on to a seating patio area and picturesque gardens.
Spacious lounge areas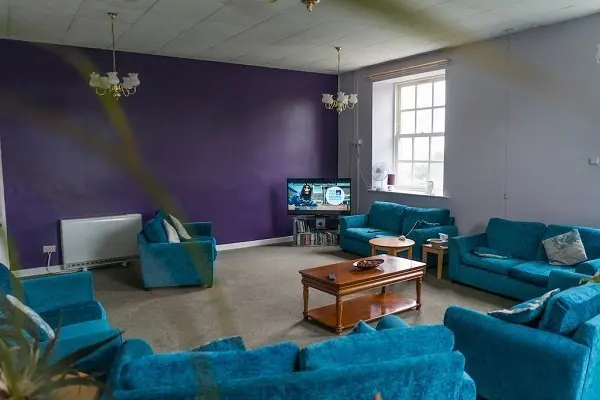 All meals are freshly prepared on-site and our chef can cater for different diets. Healthy snacks and drinks are available at all times.