Cookie policy
What are cookies?
Cookies are small text files that are placed on your computer or mobile device by websites you visit. They are widely used in order to ensure websites work efficiently, alongside providing insight into the volume of visitors to the website and how visitors move around the website. This in turn helps us to develop the user experience.
How we use cookies
Our website uses cookies to improve its functionality, monitor site performance, and improve the user experience.
The table below explains the cookies we collect and the information they store.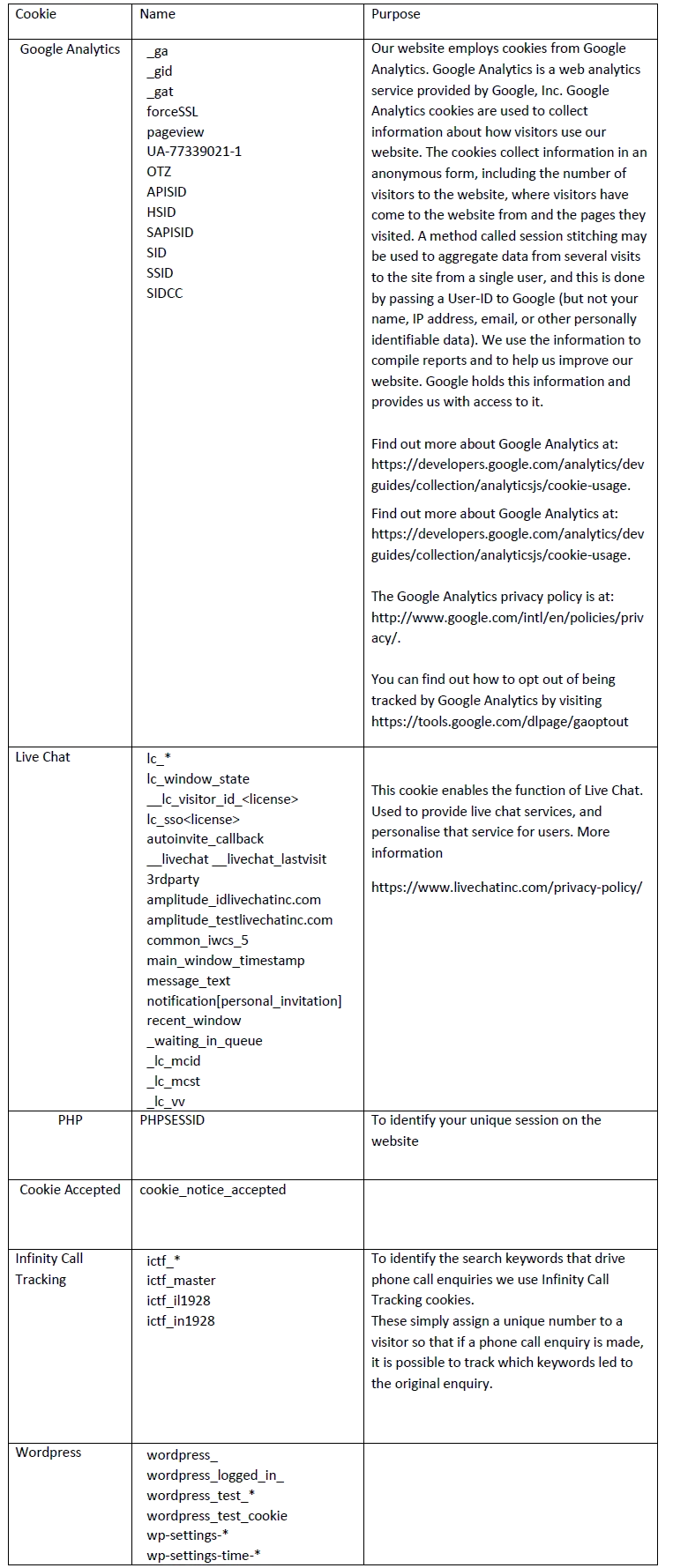 How to change your cookie settings?
Settings can be changed on your browser to prevent cookies being stored on your computer or mobile device without your explicit consent.
Use these links to manage cookies on popular web browsers:
For information relating to other browsers, visit the browser developer's website, where the "help" section will normally provide details on how to manage the cookie settings.
To find out more about cookies, including how to see what cookies have been set, visit www.allaboutcookies.org.
To opt-out of being tracked by Google Analytics across all websites visit https://tools.google.com/dlpage/gaoptout.