Tips for handling a relationship break up whilst in addiction recovery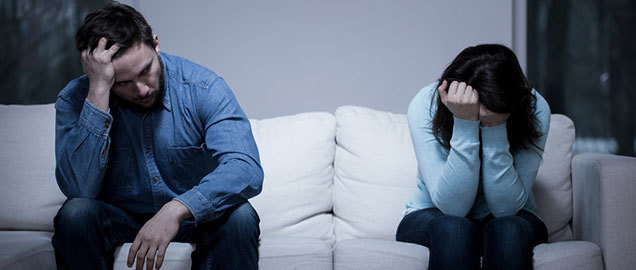 Break ups are hard, whatever your situation, and the loss of a relationship and the associated emotional stress and upset can be devastating. For an addict, personal relationships have often been put under so much strain that, even when they are in recovery, the damage to the relationship may be too much to repair.
For someone who is in recovery from addiction, relationship break ups pose an additional challenge, because the emotions released by such a trauma are often the ones that caused them to turn to drugs or alcohol in the first place.
The fallout from a break up can so easily be a trigger-point to go back into the 'comfort' of alcohol or substance abuse as this is has been the coping mechanism of choice before. Alcohol and drugs offer the false promise of forgetting, of making you feel better or of oblivion where the pain will go away. As a recovering addict, however, you know that this is a lie and that there needs to be alternative ways of handling your battered emotions.
So if you are going through a break up and also are sober and want to stay on track, here are some tips to help you through this emotionally distressing period, without turning to alcohol or drugs.


1) Talk to people
Speaking about the break up may be the last thing you feel like doing but speaking about things can help you to get a clearer view and deal with your emotions. It could be your sobriety group, family or friends, but don't hide your emotions.
If you are worried about cravings speak to a sobriety group or talk to rehab aftercare who will support you without judgement.
You may feel alone because of the break up, but if you can connect with people, you will hopefully find the support to help you through this dark time.


2) Take care of yourself
It is easy to forget self-care when going through a break up. As a recovering addict, however, you know that this is one of the worst things you can do. You need to be healthy to fight your addiction, so however tempting it is to hibernate on the couch and binge watch TV, you need to stay active and eat well to help fight any cravings.


3) Get out and about
Linked to point 2, loneliness will only make your situation worse, so try and get out and socialise. Humans are social animals and our mood positively benefits from social interaction. As you are likely to be more vulnerable to cravings, however, try and ensure you are doing something fun that is away from the temptation of alcohol or drugs. Go for a walk, visit local tourist attractions, go window shopping or just pop into a friends for coffee. It doesn't have to be anything expensive to lift your mood.
Even if you do intend to stay in the house, try and make sure you are doing something constructive that you can get a sense of achievement from. Even something as simple as cleaning can help you feel more positive.


4) Be mature in the way you handle the break up
This is something that requires a lot of work and will probably involve going against your first reaction. Whatever the reasons for the break up, a bad break up will have a long-lasting negative effect on your life and future relationships.
So instead of throwing out all their possessions and blocking them on social media, try and behave in a respectful and fair way. Acknowledge your faults and part in the break up, let them have their possessions back and do not throw around insults, especially online.
In the long run this will help you with closure and help you to handle your emotions, rather than letting your emotions dictate your behaviour. With this control then comes the ability to fight off cravings that may risk relapse.


5) Space to mourn the loss of the relationship
It may sound like the advice for handling a break up means we are not expecting you to feel grief at the loss. This is not the case. Whether the loss of a long-term relationship or the loss of the potential future of a shorter relationship, you need to give yourself the space to grieve for this loss.
There is a pressure from society to move on and not show how much it has hurt us. We have very few options for grieving publically and this is why so many people turn to alcohol or drugs in this situation.
You may be feeling sad, angry, lost and confused and these emotions are valid and need to be processed, but in a healthy way. Again, talking through your emotions with family, friends, a support group or counsellor. They can help you face your emotions and deal with them without turning to drugs or alcohol.
No break up is easy and part of your recovery process is learning how to deal with bad situations without losing sobriety. Whatever your future holds, being sober will ensure it is far more positive, whoever you are sharing your life with.


If you are worried about maintaining your recovery, or would like to talk to someone in confidence about a alcohol or drug addiction, we are available 24/7 on 01226 422 326.