The adverse effects of cocaine on the body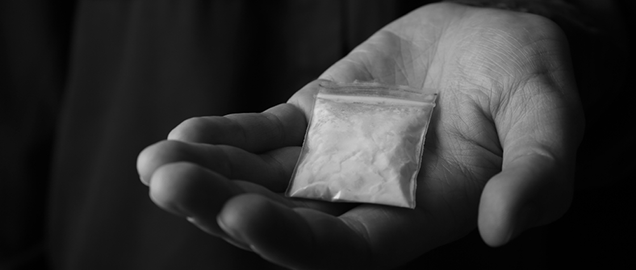 Cocaine causes a short-lived, intense high. It is this high that cocaine users are continually chasing and with prolonged use, the user has to take larger and larger quantities to get this same high.
Even for short-term use, cocaine users will experience the crash following the high. This could include depression, anxiety, insomnia and problems eating. Cocaine increases the heart rate and can lead to muscle spasms, convulsions and even stroke.
Cocaine is highly addictive and users can easily get caught in a cycle of use by using the drug to counteract the negative after effects of using it.
Long term, cocaine use can lead to psychosis. It interferes with the way the brain processes chemicals which is why people need more and more of the drug just to feel 'normal' and to function.
Cocaine use is especially risky for people with high blood pressure or heart conditions, even young healthy people can have a heart attack or seizure if taking.


Short term effects
Loss of appetite
Increased blood pressure
Increased heart rate
Insomnia and disturbed sleep patterns
Nausea
Erratic and sometimes violent behaviour
Depression
Anxiety and paranoia
Convulsions and seizures
If taken when pregnant, can cause birth defects and miscarriage


Long-term effects
Permanent damage to blood vessels of heart and brain
Stroke and heart attacks due to high blood pressure
Liver, kidney and lung damage
Malnutrition, weight loss
Severe tooth decay
Auditory and tactile hallucinations
Sexual dysfunction and infertility (in men and women)
Destruction of nose tissue if sniffed
Respiratory failure if smoked
Infectious diseases and abscesses if injected
Psychosis
Severe depression
The risks of cocaine and alcohol
Mixing recreational drugs together, or polydrug use, is not uncommon, And one of the more common combinations is cocaine and alcohol. The European Monitoring Centre for Drugs and Drug Addiction (EMCDDA) found that over half of people with a cocaine dependency, were also alcohol dependent.
Whether it is because of the social situation the user is in when taking the cocaine (cocaine is often referred to as a 'party drug') or if users are taking alcohol to counteract some of the negative effects of cocaine, it is a very dangerous combination.
On their own, both cocaine and alcohol abuse cause considerable damage to the body. When mixed together they are metabolized through the liver and produce a substance called cocaethylene. Cocaethylene builds up in the body and puts stress on major organs, especially the cardiovascular system and then liver itself. An increase in cocaethylene has been linked to sudden death and the consequences of its production include:
Heart attacks
Heart disease
Damage to blood vessels and tissue in the brain leading to brain damage, stroke or aneurysm
Intracranial haemorrhage
Raised body temperature which can lead to damage of the kidneys and liver
A study conducted at Brown University in the US, found that combing alcohol and cocaine increased the risk of suicide. The study contained people who had already attempted suicide or had suicidal thoughts and although they reported misusing many different substances, including marijuana, prescription painkillers, tranquilizers and stimulants, only cocaine and alcohol appeared to have a significant association with the risk of suicide. For those people in the study, using both alcohol and cocaine, the chance of them attempting suicide again was nearly two and a half times greater than those people who did not.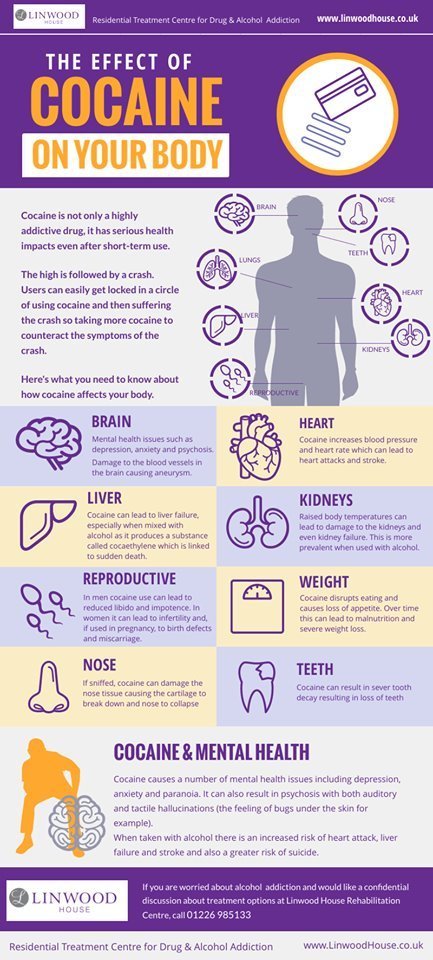 If you would like to discuss residential detox and rehabilitation for cocaine or other drug or alcohol addiction, call Linwood House on 01226 422 326 for a confidential chat. We are open 24/7.