Is addiction relapse a failure or just a bump on a difficult road to recovery?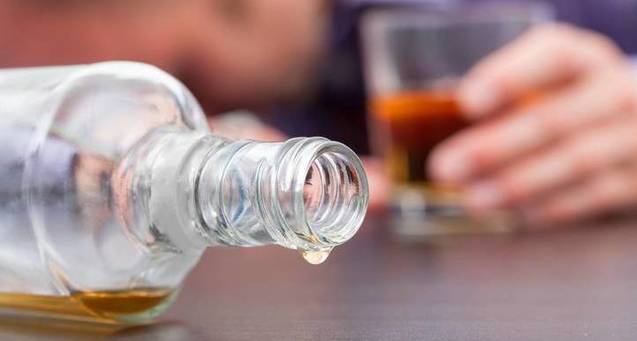 Ant's relapse may be one that is being played out in the public eye, but it is an all-too-common story for many people battling with addiction, whatever their walk of life.
So how should a relapse be viewed?
Is it a failure and proof of a lack of commitment from the person involved? Or is it a not uncommon part of the journey to sustained sobriety?
The road to recovery from substance misuse is not easy. Will power and determination, although important, are often not enough on their own to beat the addiction first time. Factors such as stress, mental health issues like depression and anxiety and external problems such as work or relationships, can all lead to an individual drinking or using again.
Whether a person will relapse depends on many factors and, if it happens, it can be devastating not only for the person involved, but also for their family and loved ones. Feelings of guilt or of being 'let down' can all add to the pressure and stress surrounding the situation.
Is it time to change the terminology?
The term 'relapse' itself is problematic. In relation to addiction, it brings with it 'baggage' that suggests the person has failed, that they have gone back to square one. When people around them have invested time, money and support in helping them overcome their addiction, the term 'relapse' becomes even more loaded.
If someone does relapse, the important thing to remember is that it does not necessarily mean that they have lost all progress they have previously made. Understanding the triggers, thoughts and feelings that have lead them to go back drink or use again is groundwork they will have covered in rehabilitation, and is something they can build on. By understanding why they reacted to a particular situation, by turning to drink or drugs, is part of the recovery process and can be built upon.
Lynn Ahern, Manager at Linwood House Drug and Alcohol Residential Rehabilitation Centre says:
"The key is to not to be too disheartened if you have a relapse. If you are able to learn from the set-back it can make you stronger. Although a slip of abstinence is never a good thing, it does not have to be the disaster you think and does not mean that all previous efforts have been wasted. Some people require multiple rehabilitation treatments before they can overcome their addiction and be robust enough to deal with the triggers and causes that lead them to substance misuse in the first place."
"We accept relapses in other illnesses as being something that needs to be overcome, perhaps by repeating treatment, or trying a different approach. If we can look at relapse for drug or alcohol addiction in a similar way, it is far more constructive and likely to result in a long-term positive outcome."
For more information on alcohol addiction treatment, call us in confidence on 01226 422 926