Can the 12 Steps Work for Non-Religious Addicts?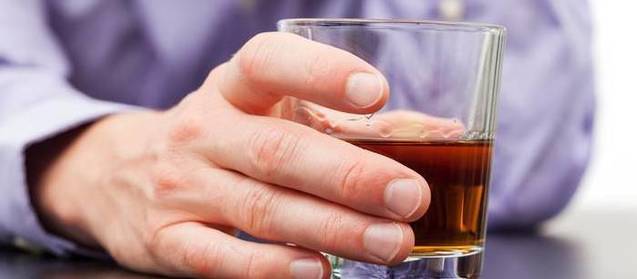 Wilson wrote his program in what has become known as the 'Big Book', which was originally written as a guide for people to attend the meetings, but soon became a model for the programme.
The basic premise of the 12-Step model is that people can help one another achieve and maintain abstinence from the substances or behaviours to which they are addicted. They can do this through meetings in which they share their experiences with one another and support each other in the ongoing effort of maintaining abstinence.
Today it forms the cornerstone for a high proportion of the treatment programmes, including our residential alcohol rehabilitation at Linwood House.
But what about the God bit?
For people who are not religious, the references to God throughout the 12 steps programme can be off-putting and often creates many questions.
Can it work if you do not believe in God or have other faith beliefs?
Will you be forced to accept a Christian ethos as part of the treatment?
Despite the references to God, you do not have to practice any formal religion or believe in a traditional god to benefit from the principles behind the 12 step programme.
The 12 steps are based on the belief that addiction is a spiritual as well as physical disease and that recovery is possible with the help of a higher power. What that higher power is, is down to the individual.
Surrendering control is the real barrier
Although people may use the reference to God or a higher power as being the reason they can't engage in the 12 step programme, the reality is that it is the control element of the 'surrendering of control to a higher power' that is the real stumbling block. And the first 3 steps, really focus on this …
We admitted we were powerless over alcohol - that our lives had become unmanageable.
Came to believe that a Power greater than ourselves could restore us to sanity.
Made a decision to turn our will and our lives over to the care of God as we understood Him.
Many addicts resist the idea that they cannot control their addiction. It may be a lie they have been telling themselves for a long time, and all the while the addiction has been taking a firmer hold. It is also a lie fed by society, who make judgements that addiction is just a lack of self-control or will-power.
When we listen to these 'judgements' we are set to fail. "I can quit, I just need to have enough willpower." "Next time I will really mean it". Failure then sets up a vicious cycle of failure, self-loathing and relapse.
This idea of control is ingrained, however, so the resistance to the idea that you must surrender control to a higher power, is less about the concept of what that higher power is, but more about the idea of having no control.
Decide on your personal higher power
Although the founders of the 12 step programme used God as their higher power, they understood and believed that it would work equally well for non-believers if they were able to believe in a 'power greater than themselves'. This power did not have to be a widely accepted version of a divine being, it could be nature itself or even your own consciousness.
You decide on what is your own version of spirituality and definition of higher power that works for you.
A framework from which to surrender your addiction
Whatever your religious beliefs, or non-beliefs, the 12 step programme gives you a framework within which you can surrender your addiction (rather than try and control it); you can process your experience and move forward with new patterns of behaviour.
In essence:
To recognise and admit that you have an addiction problem
To surrender to the fact that the addiction exists.
To observe and be self-aware of the behaviours that were part of the addiction and those behaviours that will promote healthy recovery
To practice the programme and build self-esteem in your ability to make positive changes and behaviours
To have compassion for those who have been affected by your addiction and for others who are struggling with their own addiction
To give you the tools to help you in the future and on your path to sustained recovery
12 steps as part of a treatment programme
At Linwood House, our residential rehabilitation programme uses the 12 Steps programme, but this is in conjunction with other treatments and therapy methods. We work with you to provide a treatment plan that works for you so you can have the tools to go back into society and lead a healthy, sober and productive life.
If you would like to discuss how we use the 12 step programme, or any other questions about our approach to alcohol and drugs rehab, call us on 01226 422 437