Why rehab could be the best place to be on Christmas Day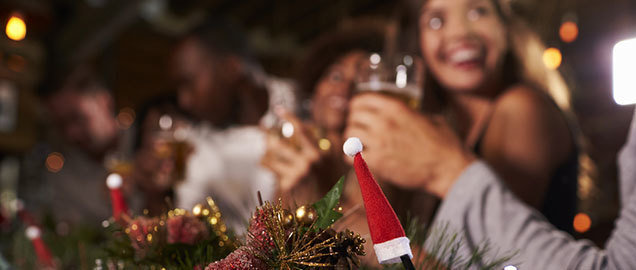 If there is one day of the year when there is so much expectation and hype, it has to be Christmas Day. It seems almost as soon as the summer has ended that the Christmas marketing machine gears up and we are bombarded with advertising, promotions and products all based the expectation of a perfect 'family Christmas'. Spending Christmas Day in rehab, therefore seems to be the antithesis of this ideal and not something people would choose to do.
If you know you need treatment for your addiction, what are your options? Do you hang on until after Christmas or the New Year to get help or accept that your treatment will see you spending Christmas in rehab?
Understand the pressures of Christmas
Christmas puts pressure on many people, and if you are suffering with addiction it makes you especially vulnerable. If you are addicted to alcohol, it is a time of year when everyone seems to be drinking more heavily. There are more social occasions and Christmas Day is a day when it is socially acceptable to start drinking at breakfast!
Similarly, if your addiction is drugs, the parties and big nights out can create an environment where your drug taking escalates.
It isn't all about parties and nights out, however. Christmas is also a time of loneliness for many people. When they hold up their lives against the ideal of a happy family occasion and find themselves falling short, especially when on social media it looks like everyone else is having the perfect Christmas. It isn't just the addict themselves, but their families who find the festive period especially testing.
Christmas in rehab … the last place you want to be?
Even if you know you need help for your addiction, and that residential rehab is your best option, the idea of spending Christmas Day in rehab may seem like a miserable option. Maybe you feel it is another failure, that you weren't able to 'pull it together' for your family for that one day.
To get over this stigma, it may help to understand what Christmas in rehab is actually like.
A safe place to get well
Like all illnesses, putting off treatment will only result in the situation getting worse. The best time to start your recovery journey is now, not after Christmas, not in the New Year.
At Linwood House, our treatment and recovery programmes runs every day of the year. For those people who do choose to have treatment over the Christmas, there are a number of reasons:
They feel vulnerable and that Christmas poses too many dangers to them
They don't want to be a burden on their families
They don't want to be alone over Christmas
They feel safe and away from temptation in residential rehab
At Linwood House, our staff go the extra mile to make Christmas Day and the festive period one that is positive and enjoyable. On Christmas Day we make the day as celebratory as possible with a Christmas lunch, games and small gifts exchanged.
For those people who choose not to celebrate Christmas, or belong to a different faith group, your wishes and needs are respected.
If you would like to speak to someone in confidence about the treatment options available at Linwood House, please call 01226 422 326. We are open 24/7.