Are you enabling the continued addiction of a loved one?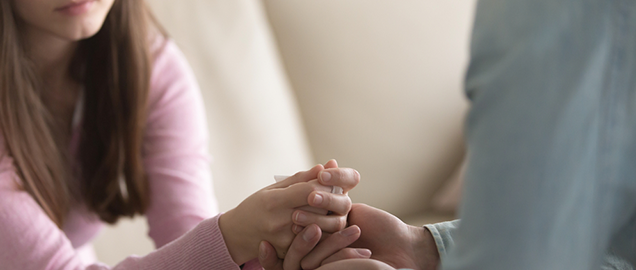 Witnessing the addiction of a loved one is one of the hardest things to experience. It is not something most people are prepared for, and the resulting actions, although intended to help, can in fact enable their continued addiction.


Are you an enabler?
It is human nature to want to help and ease the pain of the people we love. For family and friends of addicts, what starts out as the best of intentions can end up in a cycle of behaviour that enables the addiction to carry on.
It may start small, an excuse to cover up their behaviour or absence at a family occasion or lending them some money to get them out of a tight spot, but it can quickly escalate. Telling lies to employers, friends and family. Threatening consequences that are never followed through and, despite all the rage and tears, the addict knows that in the end your love for them will make you relent and continue to support their behaviour.
Not only is this no help to the addict, it is mentally, physically and emotionally draining on you.


How to stop being an enabler
1) Be honest with yourself
You may not be the person with the addiction, but as an enabler you are as guilty of self-denial as the addict themselves.
The first stage of breaking this cycle is to take an honest look at your own behaviour. Take a look at the hard facts about your loved one and impact of their addiction. By looking at the facts such as financial statements, the number of time off work, missed appointments or occasions.
By looking at the facts, without all the attached feelings of hurt, betrayal and blame, you can start to have a more honest and open conversation with your loved one.


2) Set new rules
The next stage is to sit down and talk to your loved one. It is time to set some new rules and boundaries but you need to explain to them what is going to change and why you are doing it. Again, try and keep the emotion out of this conversation as much as possible. Choose a time when they are calm and not under the influence. Don't try and have this conversation in the heat of an argument.


3) Stay strong
Once you have laid down the new rules, stick to them.
This is likely to be the hardest part. An addict will use all the tools they have to get their own way, including emotional blackmail and threats. By keeping firm and not going back on your new rules it will hopefully result in your loved one facing up to the consequences of their choices and actions. Without you to bail them out or cover for them it may encourage them to be honest with themselves about their addiction and to seek treatment.


4) Show them you still care
Make a conscious effort to show them you do love them even when you seem to be saying 'no' to them all the time "No I won't call in sick for you." "No I won't lie to your family about why you didn't make the birthday party." "No I won't give you money for your mobile phone bill."
You can show your love by supporting in other ways such as helping them find treatment. You are not turning your back on them you just can't be part of their addiction anymore.


5) Look after yourself
Don't forget your own self-care. It is a mentally and emotionally gruelling process and although you are not the person with the addiction, addiction damages everything it touches. You may find support in local groups talking to people who have been in the same situation as yourself.
At Linwood House, we offer aftercare for our residents once they have left our care and this aftercare extends to friends and family with our Friends and Family workshops.


If you are concerned about drug or alcohol addiction in someone close to you, you can call Linwood House on 01226 422 326 for confidential advice. We are open 24/7.