6 bad habits that will hinder your addiction recovery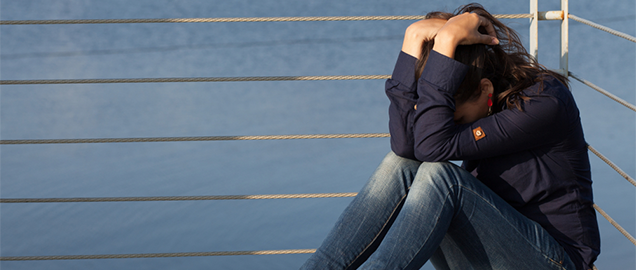 Addiction is a life-long illness with relapse a risk, whether you have recently left rehab or have been in recovery for a long time. This is why long-term recovery is about so much more than detoxing and getting through the first few weeks of sobriety. It takes a set of skills and tools to help you address the reasons, triggers and behaviours that lead to your addiction and that may derail your path to recovery.
It is important to take time to build good habits that focus on keeping you physically and mentally well to help you cope with those times when you are at risk of relapse, such as responding to stress of difficult situations.
Residential rehab is a safe place designed to help you focus on recovery. Once you leave rehab, if you go straight back to the same situation, environment and people you were in before, it can lead to building bad habits that affect your ability to stay clean and sober in the long-term.
Often these bad habits creep in, you don't realise until too late and you have relapsed. By identifying and recognising them, however, it is possible to address them and work around them before they become a problem threatening your recovery.


1) Neglecting your health
Poor physical and mental health make it difficult to deal with stressful situations and you can quickly feel overwhelmed. It could be that you aren't eating well, maybe the poor eating habits of your addiction days have never been addressed? People who have had long term alcohol or drug addiction, may be prone to gastrointestinal problems which can add to nutrition deficiencies.
Or perhaps you are doing too much, maybe exercising too much and it is causing exhaustion. If you are spending more than 3040 minutes a day exercising it may be too much, especially in the early stages of recovery.
If you are not getting the nutrients you need and are exhausted it can lead to low mood, depression and anxiety which makes it harder to stay in recovery.


2) Old routines, old habits
Once you leave rehab where do you go? For most people it is back to the same town, place, job and circle of friends. It is not surprising, therefore, that it is so easy to drop back into the same bad habits and routines.
The same habits and routines may result in the same behaviour and you start drinking or using again. It is important to identify those habits, routines and situations that resulted in you using and then create new ones to replace them. This could mean changing how you spend the day, how you socialise and even maybe where you live.


3) Not continuing with aftercare
You're clean and out of rehab, so no need to go to meetings or continue with aftercare, right? This is a mistake that many people make. They may want to put their addiction behind them and move on with their life, but aftercare is about making yourself accountable and also having access to a support network of people who have been, and are going through the same situation as you.
If you stop going to aftercare ask yourself if you are over-confident or are you in denial as you are wanting to use again and don't want to be held accountable?


4) Trying to do it alone
Your family and friends want what is best for you, but it can be difficult to interact with them once you are in recovery. Perhaps they saw you at your lowest ebb, maybe you did things that you are ashamed of and you don't want to face them and the guilt and shame associated with it. By distancing yourself from you family and friends, however, you are denying yourself a support network that you will undoubtedly need at some point in your recovery journey.
It may be painful at first, after all they will have hurt and emotions they may need to work through, but if you can keep a circle of friends and family who are able to offer emotional support and keep you accountable, it will help you in the long run.
5) Making excuses for your behaviour
We have mentioned accountability a number of times, but the most important person you need to be accountable to is yourself. If you find yourself making excuses for you lapses, cravings and behaviour you are on a slippery slide to relapse. 'Just this once', 'I deserve this' 'I'm only being sociable' if you find yourself making excuses for behaviour you know is counter-recovery, it is a warning that you may be about to lapse.


6) Not having coping mechanisms
Stress is one of the major reasons for relapse but we cannot avoid stress in everyday life. Things happen that are difficult, stressful or upsetting, but it is the way you cope with these situations that will determine whether you turn to substances for relief or develop other coping mechanisms.
If you have been through rehab after detox you will have probably spent time looking at recognising the sources of stress in your life that have acted as triggers for your addiction. Once you have left rehab, you need to work on these and develop alternatives to your 'go to' stress relief mechanism of using.
If you can be aware of these types of bad habits that are hindering your recovery and may even prompt a relapse, you can make the changes you need and seek help and support to keep yourself in recovery for the long-term.